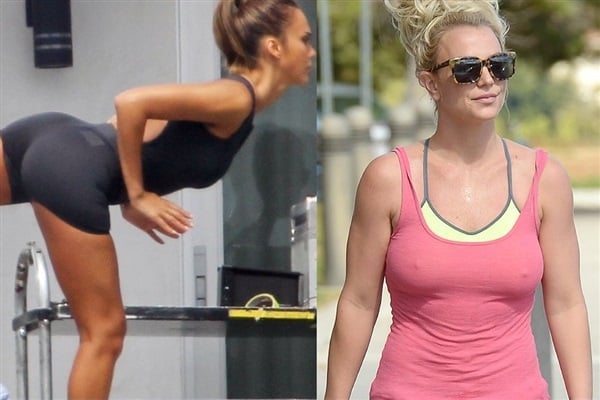 ---
Late 1990's and early 2000's sex symbols Jessica Alba and Britney Spears whore their dilapidated bodies in the workout photos below.
First up is Britney Spears, who must have done one thousand nipple tweaks at the gym because her engorged tit toppers are clearly visible in these photos despite the fact that she is wearing both a sports bra and a tank top. I guess a case of chronic nipple swelling is to be expected since Britney got her teats sucked dry by K-Fed all those years ago.
If seeing Britney Spears' grizzled body in workout gear wasn't bad enough, fellow senior citizen Jessica Alba flaunts her haggard elderly ass in a pair of skin tight yoga shorts in the photos below.
One can only hope that Jessica and Britney's relatives decide to put them in a nursing home soon, for the good of the general public. Because at this point no one could possibly enjoy seeing these dried up skanks whoring their weathered flesh like this.