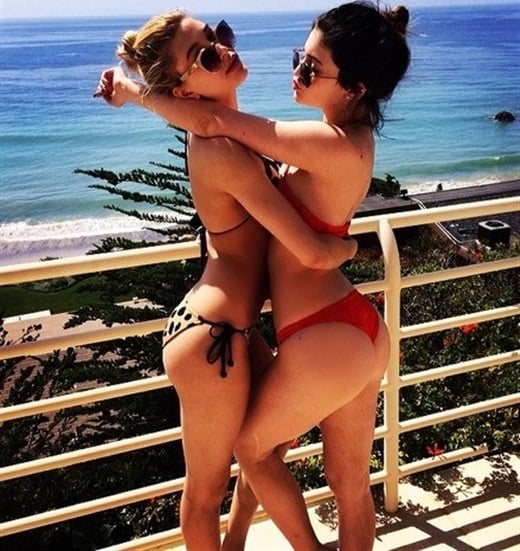 ---
16-year-old Kardashian half-sister Kylie Jenner shows off her blossoming teen ass in a thong bikini in the photo above.
There is little doubt that Kyle is the heir apparent to Kim Kadashian's throne as America's sweatheart, as she is also a mudshark with a rapidly expanding posterior. Clearly mother Kris Kardashian's nightly butt injections of chicken grease are paying off (as it did for Kim).
Really the only thing left to do is to wait until Kyle turns 18, and then release a sex tape of her getting pounded out by Drake and his crew. Then America will have their next great superstar, and the Zionist media can make billions feeding the general public's insatiable appetite for stories about Sub-Saharans pillaging a Kardashian's stink hole.