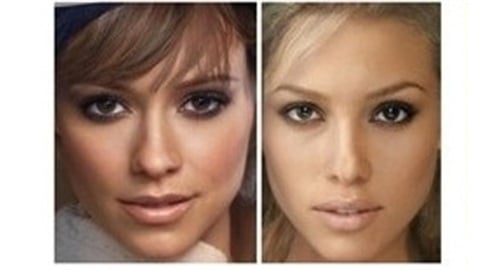 ---
Scientists at the Iranian Institute of Beautology have done it! Using super computers and a program known as "The Photoshop" they were able to construct what the world's most beautiful woman will look like. Praise be to Allah!
The scientists using science took pictures of all the most beautiful female celebrities and then started combining them scientifically until they were left with one perfect face. Then they each took turns using the picture of the final woman in the bathroom. See the pictures below for how the experiment unfolded.
---

The first group of women includes actresses Angelina Jolie, Anne Hathaway, Charlize Theron, and Elisha Cuthbert.

Group 1 combined to make these 2 women. Very beautiful but we can do better.

Here is the final result from Group 1.
---


The second group consisted of Hilary Duff, Jennifer Love Hewitt, Jessica Alba, and Jessica Biel.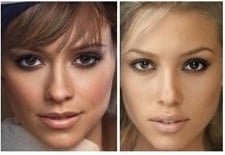 Group 2 combined to make these to sluts. Maybe it is just me but they look c*ck hungry. Definitely an attractive group.

Here is the final result from Group 2.
---

The third group is the sweetheart group. We got Keira Knightley, Kate Bosworth, Kristin Kreuk, and Mandy Moore.

Group 3 came out looking a little funny, but still very bangable.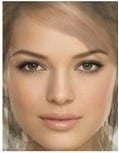 Here is the final result from Group 3.
---


The fourth and final group of the experiment consists of Megan Fox, Monica Bellucci, Natalie Portman, and Scarlett Johansson.

What we learned from Group 4 is that Megan Fox would be slightly hotter if she combined with Monica Bellucci. She should get on that.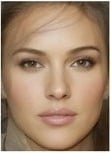 Here is the final result from Group 4.
---


Now we take the final results from the 4 groups and combine them. Group 1 with Group 2 and Group 3 with Group 4.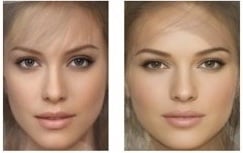 Here is our results. We just need to combine these and we'll have the world's most beautiful woman.

This is our final result. The world's most beautiful woman. Now we just have to stop her from looking like a complete gutter skank whore by adding a burka and we'll be done.

Beautiful!